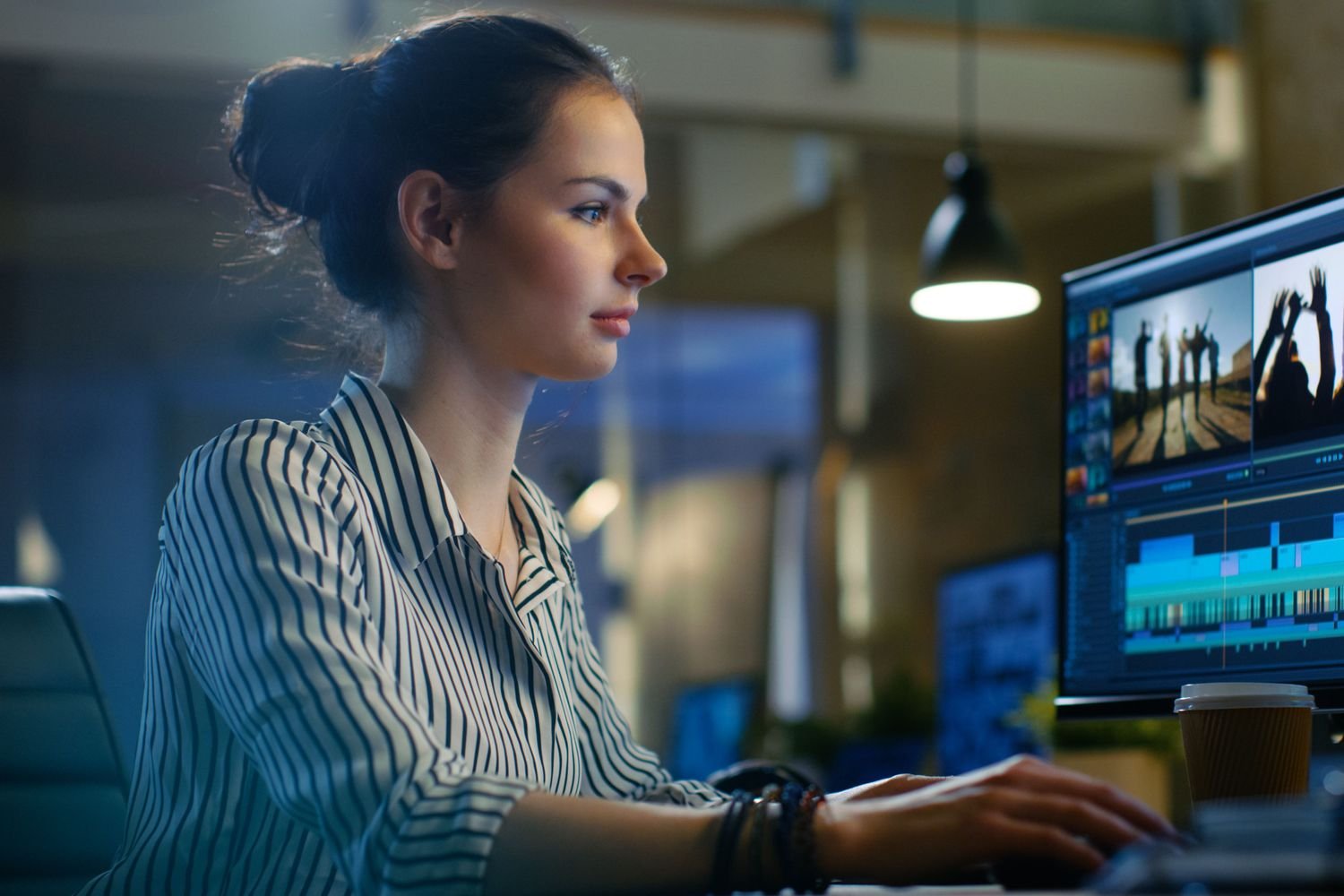 Video production is a complex task. Writing a script, getting the proper footage, and editing it perfectly can take time.
Using AI tools can speed up your workflow. Look for a device that is easy to use and has helpful AI features. Some AI editors allow you to make videos from a single text or script.
Use AI to create a script
A script can help you craft a captivating video and deliver engaging messages. But writing one can be time-consuming, especially if you're not an expert copywriter. Luckily, AI can streamline this step and provide you with a video script that's both on-brand and on-time.
AI-powered script generators like ChatGPT and Jasper allow you to input your parameters and have the computer do the rest. They'll provide you with a draft script, which you can easily modify based on the type of video you need. You can even try out different prompts to see how the output changes and how it matches your intended tone and style.
Once you've got a few scripts that fit your needs, ensuring they align with your overall vision for the video is essential. You can do this by looking at the structure, pacing, and overall tone. If you're using a voiceover, you'll also want to consider the delivery and accent.
Once you've finalized your video script, you can upload it to your editing software. From there, you can record a voiceover, add any necessary graphics and images, and make any other adjustments to the video. You can use the finished product to create a stunning video to impress your viewers and boost your online presence.
Use AI to create a rough cut
When editing a video, it's helpful to start with a rough draft of the script and work on fine-tuning it throughout the process. This way, you can ensure that your video will tell the story you want and avoid unnecessary cuts or scenes that could confuse your audience.
AI writing tools can be an excellent tool for this. These programs take the prompts you give them and create a script that you can then expand manually. This is particularly useful during pre-production and can save you the time and cost of hiring a professional writer.
Another helpful tool is an AI video editor, AI photo editor, or art generator. This can help you quickly mock up concept art pieces for your project and even serve as a fantastic promotional tool on social media. You can also use this software to generate a green screen for your footage, which can be incredibly helpful for compositing shots or creating a fake background in post-production.
Many traditional video editing brands have begun to offer AI-driven features to streamline the creation of their products. Still, new standalone apps also flip standard video production on its head. For example, Pictory allows creators to quickly produce videos from scratch using customizable templates and voiceovers, stock video options, and a user-friendly interface.
Use AI to find specific moments
It's easy to get caught up in the details of video editing. AI tools can help you find and highlight essential moments and save time and energy on tedious tasks like transcribing, color, audio, captioning, and stock image searches.
Video analytics tools can scan through hours of content to highlight key video moments and provide links for fast, efficient access to your needs. They can also monitor videos for compliance with brand or platform guidelines, helping you avoid legal brawls over unauthorized mentions of your company's name or offensive video content.
Visla, for example, uses machine learning to cut filler words and "us" from videos. This makes editing a speaker's hesitations easier without looking at the timeline and manually sniping them. It can even help you create a video from a written script, searching your image and video library for the best matching footage to the words on the screen.
Descript is another excellent tool that helps editors save time by automatically separating scenes into separate timelines. You can then easily click on a stage, select what's needed, and add it to the project without looking through the entire timeline. It's a much more efficient way to edit, especially if you're working on a more extended project. It also works with Adobe Creative Cloud, so you can use it alongside other tools in the suite to shave more time off your production workflow.
Use AI to retime music
Using AI to help with creative decisions is a great way to make the editing process more efficient, but more is needed to replace the human element. It's important to remember that creativity involves the leap of the imagination—something machine learning can't replicate, even if it gets close to the correct answer.
Some impressive AI video editing tools can help you streamline your workflow. These tools can help you do everything from retiming your music to identifying specific moments of interest in your footage. These features can save you hours while still delivering the results you want.
AI video editing software tools can perform more mundane tasks like color grading and audio cleanup. These more technical processes require creative decision-making, but AI can do them much faster and more accurately than a human editor.
For example, Descript offers a tool to clean up your script and video clips in minutes. This tool can also edit a narrator's voice inflection to match the video or create an animation from your writing. Some devices can do more creatively, such as generating a life-like avatar to present your video or creating a natural-sounding voiceover.