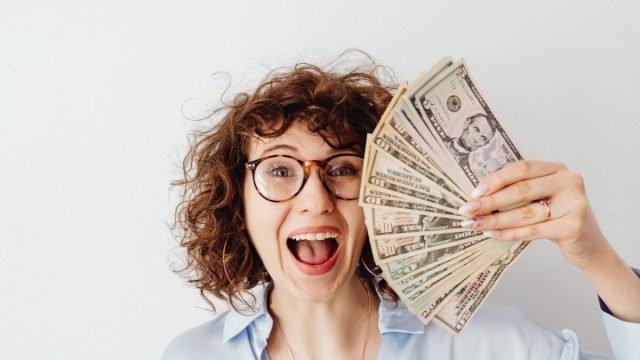 Educating plaintiffs about pre-settlement loans and advances is integral to responsible funding. We strive to help make the legal finance industry transparent and clear to everyone.
Before pursuing any litigation advance, always seek your attorney's advice. They will know best if this option is right for you.
What is Pre-Settlement Funding?
Pre-settlement funding provides plaintiffs with a risk-free advance against their anticipated settlement or award. This differs from a lawsuit loan and is designed to help those facing financial challenges amid their personal injury case.
Insurance companies are known to drag their feet on personal injury cases, and it can be difficult for plaintiffs to keep up with bills. Sometimes, a plaintiff's final settlement award can take years.
If you need money in the interim, consider working with a reputable New York pre-settlement funding company to obtain litigation financing. There are dozens of companies that specialize in providing plaintiffs with advances on their expected awards or settlements, and you can easily compare offers by looking at the fees and terms each company charges.
It is essential to consult with your attorney and a financial adviser before proceeding with a pre-settlement funding agreement. Although the contracts are transparent and easy to understand, it's always best to thoroughly understand what you are signing up for. Also, it is essential to remember that if you successfully win your case and receive your award, you will need to repay the advances. However, it is not a loan and only applies if you successfully win your case.
How Do I Get Pre-Settlement Funding?
It can take months or years to receive a settlement in a personal injury case. In the meantime, you still need to pay your bills. A lawsuit advance can give you the financial relief you need while waiting for your case to settle.
A lawsuit funding company will review your case and, if approved, provide you with an advance of up to 20% of your expected settlement. They will check the nature of your case, the defendant's ability to pay, and your attorney's history. These companies must be licensed and regulated to follow responsible funding practices.
Many plaintiffs don't qualify for a traditional loan because they have bad credit or need a steady income. But with pre settlement funding, you don't have to worry about these factors. The lawsuit funding company will assume all the risk, and you'll usually only have to repay the amount if you lose your case. Otherwise, you don't have to repay the advance at all.
Consider pre-settlement funding if you need cash to pay your bills and cover costs from your accident. It's a less risky alternative to a bank loan and could help you get the money you need faster. Contact a lawsuit funding company today to learn more about your options.
Is Pre-Settlement Funding Right for Me?
You may have suffered an injury in a car accident or medical malpractice. You may have been unable to work and lost your income source while waiting for your case to settle. Whatever your situation, you may need money now for rent or other bills. A lawsuit advance can help, but you should consider all your options before applying for this loan.
When shopping for a lawsuit cash advance, you must look for a company with reasonable rates and transparent terms. Avoid companies advertising "instant approval" or "guaranteed pre-settlement funding." These are untrue and often fraudulent, which can cost you more in the long run.
Pre-settlement funding is a form of non-recourse financing, which means that your obligation to repay is contingent on the outcome of your case. This differs from other loans, such as personal or credit cards, which require repayment regardless of whether you win or lose. This type of loan can benefit plaintiffs who feel confident in their case's success and want to minimize the risk of losing their money.
Generally, you can receive up to 15%-20% of the settlement funding company estimates you will get in your settlement or verdict. You are not required to have good credit, as most companies use the strength of your legal claim and likelihood of winning to determine if you will receive an advance.
What Are the Benefits of Pre-Settlement Funding?
A lawsuit can take months or even years to resolve, especially if your case involves serious injuries. In the meantime, you must continue to pay your bills and cover expenses like rent or utilities while coping with mounting medical costs. With pre-settlement funding, you can get money to bridge the gap until your case is resolved.
There are many benefits to this type of legal financing. It can give you the financial support needed to keep your family from slipping deeper into debt, and it gives you leverage during negotiations because you have the cash to hold out for a fair offer. It can also help you avoid defaulting on a loan, which could damage your credit score. Unlike bank loans, you usually don't have to repay the funds if you lose your case, and interest and fees are typically lower than those of traditional lending companies.
The company that provides the funding will analyze your case and determine an offer based on the expected value of your claim and the likelihood of winning your lawsuit. They'll also consider the risk of litigation, and their decisions will be based on those factors and your circumstances. And the best part is that your credit history and employment aren't considered because this type of financing is non-recourse.