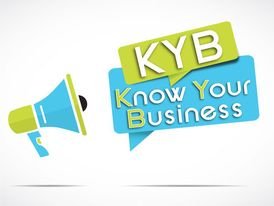 Know your business verification solutions are necessary for firms entering corporate relationships to stay put with regulations and safeguard partnerships.

In the continuously modernising world, businesses must follow various legal guidelines to prevent emerging identity, financial, and fraud. Criminals are using shell companies, hidden UBOs, unauthentic sources of funds, and identity theft to build malicious partnerships. In turn, either they launder high sums of money or flee with illicit financial benefits. 
Know Your Business verification is one of the major legal requirements to safeguard corporate relationships. Illicit partnerships affect host companies, governments, financial institutions, and the overall economy. Moreover, to curb serious repercussions, firms need to integrate business verification services. This way, no fraudulent activity will go unnoticed. This article outlines how to know your business verification checks counter criminal instances. 
Emerging Money Laundering Threats and Other Fraud Attempts
Regulatory bodies are enforcing various regulations to fight fraudulent partnerships. At the end of the day, prime responsibility falls on companies to tailor their operations to legal requirements. Moreover, efficient implementation of know-your-business (KYB) laws is the key to securing corporate partnerships. Hence, companies can limit non-compliance, penalties, and legal proceeding risks. 
Criminals create fake documents with a blend of authentic and hidden information to make their shell companies look legitimate. Furthermore, these sophisticated fraud attempts are hard to detect and expose businesses to serious repercussions. Criminals use corporate partnerships as their clean chit to convert illicit funds. According to the United Nations Office on Drugs and Crime (UNODC) stats, around $800 billion – $2 trillion is laundered annually across the globe. 
 Inadequate KYB solutions will leave enough room for criminals to hide their dirty money. Moreover, by concealing their sources of funds and UBOs, fraudsters easily steer clear of company verification. The loopholes within firms' security measures are a major attraction for criminals. Furthermore, transaction manipulation, such as withdrawing small amounts to stay within threshold limits, is another factor paving the way for fraudsters. 
Know Your Business Checks – Overview, Regulations, and Benefits 
The know your business verification process involves a set of practices to safeguard corporate partnerships. Furthermore, it includes company authentication, UBOs' identification, financial history checks, background analysis, and risk assessment. KYB is the extension of Know Your Customer (KYC) requirements which aim at countering fraud threats involved in corporate partnerships. Furthermore, it also includes cross-screening of firms opting for establishing B2B relationships across sanctions, Politically Exposed Persons (PEPs), FATF's grey, and other watchlists. This way, companies can elevate accuracy and security while verifying businesses. 
Businesses require robust and automated IDV solutions for verifying companies and staying ahead of fraudsters. However, criminals employ sophisticated techniques to conceal their real identities, and AI-powered KYB verification solutions place efficient countermeasures in their way. Whilst verifying businesses, the host firms ask for the following proofs, and the system later analyses them for legitimacy. 
Name of the firms

Address of its headquarter and other offices

Registration number despite the operating jurisdiction 

Operational status

Identity proofs of employees

UBOs details

Financial statements 
Due Diligence Requirements Within the United States (US) 
The US Department of Treasury established its know your business regulations in 2016. Moreover, per the guidelines, companies should integrate the following checks into their corporate partnership evaluation processes. 
Company verification 

Identification of UBOs

Evaluating the nature of partnering firms' status and developing risk scores

Ongoing monitoring of both internal activities and financial behaviour to keep track of suspiciousness

Report malicious actions to their respective regulatory authority.
Companies entering into corporate partnerships should disclose information regarding their UBOs. These beneficiaries benefit from firms' growth and have a certain share within their stakes. Moreover, as per the due diligence requirements for know your business verification within the US, companies failing to identify UBOs will be subject to serious legal repercussions. Consequently, authorities will impose hefty penalties and, in the worst scenario, can enforce sanctions. 
Due Diligence Requirements Within Europe 
The European Parliament has put forth know your business verification requirements within its Directives. However, each comes with a new standard to prevent illicit corporate partnerships, money laundering, and the EU's economic exploitation. Furthermore, the due diligence requirements further involve the following:
Verifying the legitimacy of a company 

Identifying UBOs, intermediaries, and stakeholders

Authenticating the nature of corporate partnerships, analysing financial history, and cross-screening against global sanctions

Ongoing monitoring of transactions
Summarising the Facts
Businesses must perform your business verification checks before signing contracts and entering corporate relationships. Furthermore, firms strive to widespread their services, trust, and reputation to assist more customers. In this process, they will likely attract huge fraud risks as legal requirements differ in distinct jurisdictions. Hence, integrating AI-powered know your business verification solutions is a golden pass for companies. This way, they can stay put with regulations and uphold their integrity.