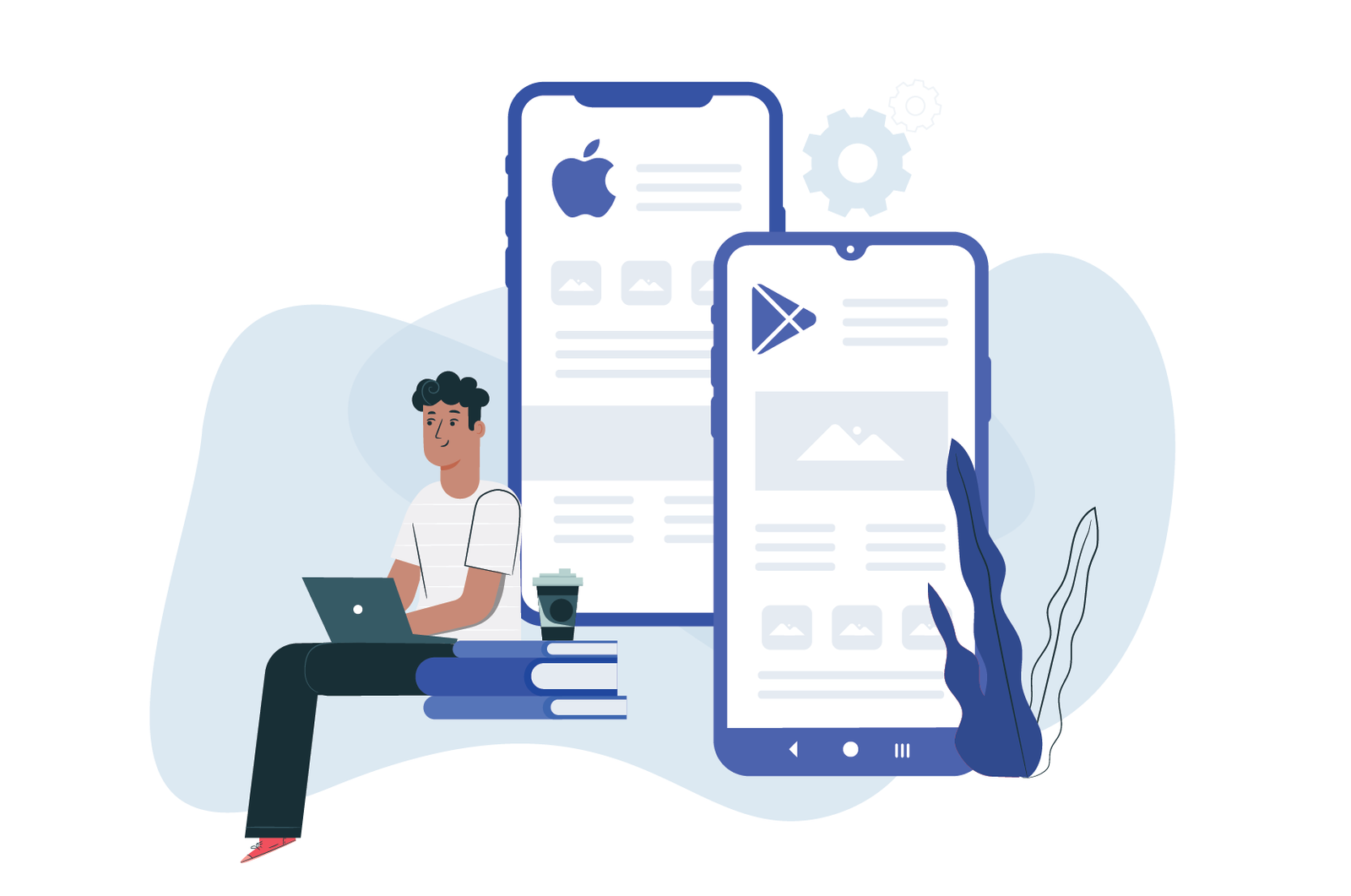 There is no doubt about the fact that developing a mobile application for your business is not easy. It is a time-consuming task that calls for careful attention to every little detail at different stages of the project. However, keep in mind that creating a mobile app can also be exciting if you know what to do and what not to do.
In most cases, businesses know what to do in order to develop a practical application. However, in their excitement to create a one-of-a-kind app, they forget to look out for some red flags. This blog will tell you some common mistakes businesses make while working on their mobile app development project. If you manage to steer clear of the below-mentioned mistakes, you will be able to meet your objective without experiencing problems.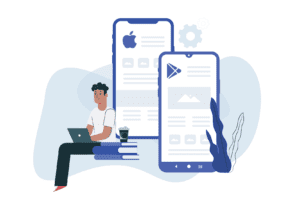 Mistakes of RNF Technologies Advices Businesses to Avoid While Creating a Mobile App
Not Taking Research Seriously
You might have a fantastic idea regarding a digital product, but you should not start working on it before you have inquired about its demand in the market. You do not want to spend a lot of time, effort, and money on creating an app only to discover that it does not solve a problem or add value to people's lives.
That is why you need to know in the initial stage of app development what problem your app is going to solve, how it will solve it, and whether the app aligns with your business model. Research is paramount, so validate your mobile app idea only after determining your potential user base, goals, motivations, and other essential factors.
Not Paying Attention To The Feedback
Understandably, you want to create a perfect digital product. Every business wants its mobile application to be unique and purposeful, which is why it leaves no stone unturned before officially launching the app. However, as we all know through experience, it is not always feasible to create an app with no issues. After some days or weeks of releasing the app, you will get to know that your app is failing to meet the expectations of the user base in certain areas.
So, instead of ignoring the negative feedback of app users, we will advise you to objectively look at the shortcomings of your app and make necessary changes and upgrades if multiple users have complained about the same issue. No matter how great your app development team is, keep in mind that they can still make mistakes. If you rectify those mistakes quickly, your project will meet its objectives.
Not Realizing The Importance of Marketing
As we mentioned above in the introductory paragraph, developing an app is not an easy task, especially if you are aiming to create an app that will rank highly in the Google Play Store and App Store. However, you are mistaken if you think your job is done after officially releasing the app. As we all know, the mobile application market is increasing at the moment and is expected to maintain this growth in the future as well. Since the competition is so stiff, you cannot just rely on your app's unique features to get you the success you envision.
In order to make it stick out from the other apps in the market, you will need to make marketing a priority as well. As a matter of fact, marketing should not be an afterthought but an essential part of the strategy from the initial stages. You want your potential users to know about your app and be interested in using it. Timely marketing efforts will help generate that kind of interest.
Conclusion
Other mistakes to avoid are including too many features in the app, not focusing on the budget, and going with the wrong platform. When it comes to mobile app development, you should keep in mind that developing an app is easy. There are a plethora of apps in the market. However, only a few have millions of users. If you want your app to be among those few top apps, you will have to take your time, do your research, and then work on creating an app.
Author Bio:
Raghib Khan is the Co-Founder and Director of RNF Technologies, a leading IT services, and product development company. He has also co-founded several successful companies, including Phonato Studios, FNR Technologies, and Resources. Prior to this role, he worked for AOL as a software engineer, where he was a key member of its e-commerce team. Raghib has been invited to share his expertise at several tech events. With a special interest in mobile gaming and product development, he has shifted his focus towards strategy building and creating anti-scam/anti-fraud detection technologies.
Related Post: