SEO for small businesses is very difficult. Because you don't have an SEO team like a big company, you can't use the most up-to-date search tactics to grow and build your brand on the web.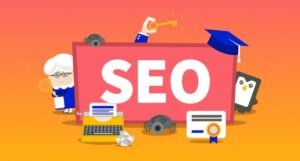 How can you rate these small businesses for their SEO performance, and what measures can you take to move your SEO to the next level? SEO is the process in which you optimize your website to rank higher into various search engines, like:
The primary function of SEO is to make your brand visible to the searchers so that they can become your customers. Your business must appear in various search results so that it can help you to increase your visibility. Your business can appear in different types, such as:
Google Maps

Featured Snippets

Organic

Images and Videos.
Small businesses SEO is distinctively challenging! You do not have a dedicated SEO team like big firms that use the latest search tactics to develop and build your brand on the internet.
You are not just competing against other small businesses, but in the world of the internet, you are also a publisher, huge brand, and all other information sources that appear in the search result.
And, to compete with those, you do not have that kind of huge budget to start a competition with big guns. So if that's the case, what do small businesses do?
An Ecommerce web developer has made a complete guide for SEO for small businesses. These points can help you prioritize and focus on the SEO task that will help you to get the first-mover advantage.
The Complete Essentials for SEO for Small Businesses
Note Down the Customer Issues You Have to Solve.
Before you start your SEO, it is essential that you understand how a user searches. There is a high possibility that you can waste a ton of money if:
You are searching for the wrong target audience.

When you are delivering the appropriate audience the wrong answer.
It is crucial that you know the proper audience you are trying to reach and their problems. Here are some of the questions that you should start asking yourself:
How, what, when, and where do customers think they will need your product?

Is the user using a cell phone, tablet, or desktop computer?

Does the user have any personal desire to buy your product or service?

Does the user have any disruptive events?
These are some of the questions that both businesses ask themselves when building their brand. When you get the answers to these questions, the information will help the business in keyword research, content creation, and other tasks related to your brand.
Fix The SEO Technical Issues.
The website of small businesses might look great from the outside, with their fantastic:
But, if there is any problem related to technical issues, it is likely that it will have a negative impact on website ranking and traffic. Prior to when you start uploading the content or work on the link campaign, it is essential that you spend time fixing the foundation.
You need a robust website structure so that it can assist the search engine in crawling and indexing the web pages appropriately. Here are some of the most common SEO technical issues that you have or you are going to deal with:
Speed

Broken Links

Duplicate Content

Inappropriate use of the canonical link elements.
Page Optimization.
If you think that on-page optimization is to place the targeted keywords in strategic places on your web pages, then you are wrong. It is crucial that you develop a proper structure and high-quality content that is written in the natural language so that it can easily incorporate with your targeted keywords.
Use non-spamming words to include your targeted keywords correctly on the website. If you don't use this thumb rule, then there are certain things that you miss out on. In simpler words, it is crucial that you use:
Title and Subheading Tags

Meta Title and Meta Description

Body Content

Image and Videos

Internal Links and much more.
Optimize Your GBP (Google Business Profile).
Your GBP strategy must be that you should be the focal point for any small business. First of all, it is free. Secondly, it is easy to update, and last but not least, it creates a big impact.
The primary function of GBP is that it provides entire information to a customer. A customer uses the GBP for:
Contacting the business directly

Get the Business Office Address

It Converts Directly from the Listing.
The primary step to optimizing your GBP is to claim and verify it. It is crucial that you make sure you add photos and videos to enhance your business listing. The selection of a category is as important as other things. So when you are selecting the right category, make sure that you select the right one.
The primary category guides the user on which category and other available features. If you consider any advance options regarding your Google Business Profiles, then take time to add questions and answers.
Identify the Loophole in your Competitor Strategy and Get an Upper Hand.
There is a difference between the competitor available on the internet and a local competitor. For SEO purposes, every business puts every effort to show up in the top ten searches in Google.
When you are conducting a competitor analysis, keep in mind these questions:
What Does Those Website Rank for?

Number of Pages they have Indexed.

Website Structure.

Quality Backlinks Profiles

What Kind of Keyword are they Using, like Long-Tail Keywords or Short-Tail Keywords?
Besides this, many are aware that page speed plays an important role in the Google ranking algorithm. Run your landing pages through various page speed tools like Google Page Speed Insight.
Obtain Links from Website in Your Local and Nearby Areas.
Owners of small businesses never think about their links. But, getting back and referring links can help your website to rank better. This means that you will get more customers, and more customers mean more sales.
Add Schema Markup.
Schema markup assists the search engine signals to understand various page components, like: better
Business Name

Business Hours

Phone Number

Address

Rating

Area Served

Accepted Currencies

Number of Employees and much more.
Give Proper Attention On Getting Reviews.
According to market experts, reviews are essential when making a purchase decision. Additionally, you can enhance your conversions by putting effort into obtaining feedback and reviews from your customers and clients.
Review is a two-way process as when you are getting feedback and reviews. It is important that you answer back to them. Platforms can help to organize and manage the review campaign. Or else, you can encourage your customers to write their reviews on major review websites. These types of techniques can help you to get more local reviews.
Related Post: