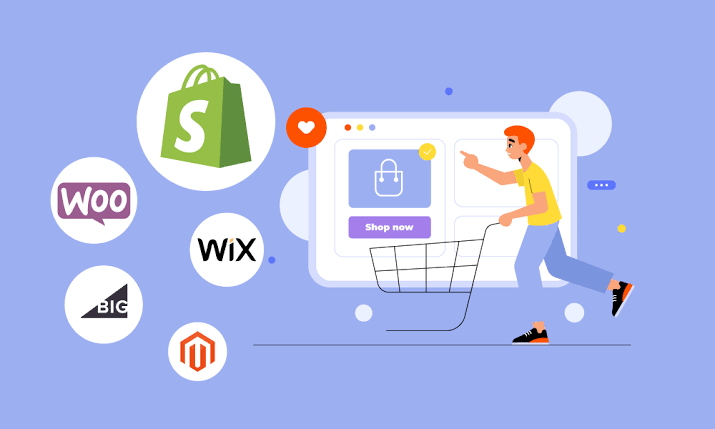 Introduction
China's booming e-commerce market has paved the way for numerous platforms catering to online shopping needs. With a vast population and a thriving digital landscape, it's crucial for businesses to understand the top e-commerce platforms in China to tap into this lucrative market successfully. In this article, we will explore the top seven e-commerce platforms in China and provide our feedback on each of them, helping you make informed decisions for your business.
Alibaba Group: The Powerhouse of Chinese E-Commerce
Alibaba Group is undeniably the titan of e-commerce in China. With its flagship platforms, Taobao and Tmall, Alibaba offers a comprehensive ecosystem for businesses and consumers alike. Taobao, known as the "eBay of China," is a C2C platform, while Tmall is a B2C platform catering to established brands. Both platforms offer a wide range of products, competitive pricing, and secure transactions.
JD.com: A Strong Competitor in the Chinese Market
JD.com, also known as Jingdong, is one of the largest e-commerce platforms in China. Initially focused on electronics and appliances, JD.com has expanded its product range to include fashion, home goods, and more. With its extensive logistics network and commitment to quality, JD.com provides a trustworthy shopping experience for consumers.
Pinduoduo: Affordable E-Commerce for the Masses
Pinduoduo has gained significant popularity in recent years, particularly among price-conscious consumers. This unique platform combines social networking with e-commerce, allowing users to team up and enjoy bulk discounts. Pinduoduo primarily targets lower-tier cities and rural areas, making it an attractive option for cost-effective shopping.
Vipshop: Specializing in Flash Sales and Discounts
Vipshop, often referred to as VIP.com, specializes in flash sales and time-limited discounts. It has successfully carved a niche for itself by offering premium brands at competitive prices. Vipshop's focus on providing high-quality products with a sense of urgency has resonated well with Chinese consumers.
Suning.com: The Omnichannel Retail Giant
Suning.com is a leading omnichannel retailer in China, offering a seamless shopping experience across its online platform and physical stores. With a strong presence in consumer electronics, appliances, and home goods, Suning.com provides a convenient option for customers who prefer a hybrid shopping approach.
Xiaohongshu (RED): The Social Commerce Platform
Xiaohongshu, also known as RED, has gained immense popularity as a social commerce platform. It combines user-generated content, product recommendations, and seamless shopping features. RED's emphasis on authenticity and community-driven recommendations has made it a go-to platform for lifestyle and fashion products.
Kaola: A Gateway to Global Brands
Kaola is a cross-border e-commerce platform known for its vast selection of international products. It provides Chinese consumers with access to a wide range of global brands and products. Kaola's commitment to quality and authenticity has made it a preferred choice for those seeking imported goods.
Frequently Asked Questions
What are the advantages of selling on Alibaba's Tmall?

Selling on Tmall grants you access to a vast customer base and helps build brand credibility.

Tmall offers comprehensive marketing tools and support to help businesses succeed.

It provides a secure and trusted platform for transactions, safeguarding both buyers and sellers.

Can I sell on JD.com if I am not a well-known brand?

Yes, JD.com welcomes businesses of all sizes, including small and medium enterprises.

JD.com offers support programs and marketing opportunities to help lesser-known brands gain visibility.

Providing high-quality products and excellent customer service can help build your brand on JD.com.

How does Pinduoduo offer such low prices?

Pinduoduo's unique group-buying model allows users to team up and enjoy bulk discounts.

By eliminating intermediaries and working directly with manufacturers, Pinduoduo reduces costs.

Pinduoduo primarily focuses on lower-tier cities and rural areas, where prices may naturally be lower.

Is Vipshop's flash sale model sustainable?

Vipshop's flash sale model has proven successful due to its targeted approach and loyal customer base.

The company carefully curates its product selection to ensure quality and meet consumer demands.

By continually refreshing its inventory and negotiating deals with brands, Vipshop maintains its appeal to customers.

Does Suning.com offer online-to-offline (O2O) services?

Yes, Suning.com is renowned for its O2O services, allowing customers to shop seamlessly across online and offline channels.

Customers can order products online and choose to pick them up in physical stores or opt for home delivery.

Suning.com's O2O strategy enhances customer convenience and provides a more holistic shopping experience.

How can Xiaohongshu's social commerce benefit businesses?

Xiaohongshu's social commerce platform enables businesses to leverage user-generated content and engage with their target audience.

By sharing authentic stories, building communities, and encouraging product reviews, businesses can increase brand awareness and trust.

Xiaohongshu's platform allows direct interactions between brands and consumers, fostering meaningful connections.
Conclusion
The Chinese e-commerce market is dynamic and vast, with numerous platforms catering to diverse consumer needs. Understanding the top e-commerce platforms in China is crucial for businesses aiming to succeed in this lucrative market. Alibaba Group, JD.com, Pinduoduo, Vipshop, Suning.com, Xiaohongshu, and Kaola represent some of the leading players in the industry, each with its unique strengths and value propositions. By carefully assessing their offerings and aligning them with your business objectives, you can make informed decisions to tap into China's thriving e-commerce landscape.
Source CosmeticsChinaagency, ECom Blog, Tmall.com, Xiaohongshu