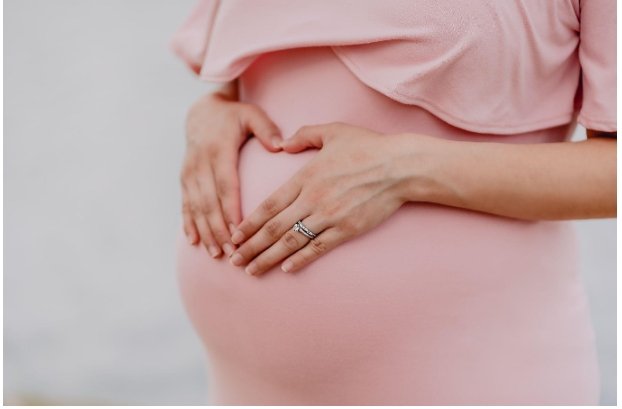 Pregnancy is an incredible journey that brings joy, excitement, and numerous changes to a woman's life. As your body undergoes transformations to accommodate the growth of your little one, it's natural to wonder how to adapt your style to feel comfortable and confident throughout this period. With a few key considerations, you can embrace your changing body and maintain your fashion sense. Don't worry, we've compiled some tips on how to adapt your style during pregnancy! 
Embrace Comfortable Fabrics

: During pregnancy, your body experiences various changes, including weight gain and bloating. It's important to choose clothing made from comfortable and breathable fabrics such as cotton, linen, and jersey. These materials allow air circulation and offer flexibility, helping you feel at ease while accommodating your growing belly.

Invest in Maternity Basics

: Maternity basics are the foundation of a versatile wardrobe during pregnancy. Consider investing in a few key items like maternity jeans, leggings, and skirts with stretchy waistbands that can be worn throughout your pregnancy. These versatile pieces can be mixed and matched with different tops to create a variety of stylish outfits.

Opt for Flowy and Stretchy Silhouettes

: Flowy and stretchy silhouettes are a pregnant woman's best friend. Maxi dresses, empire waist tops, and A-line skirts are excellent choices as they provide room for your growing bump while flattering your figure. Embrace loose-fitting styles that drape over your body, allowing for comfort and freedom of movement.

Stylish maternity clothes by Legoe Heritage

are always a fantastic starting point. 

Layer with Lightweight Pieces

: In Australia, the weather can be unpredictable, so layering is key. Opt for lightweight cardigans, kimonos, and jackets that can be easily added or removed as needed. Layering not only adds dimension to your outfits but also helps you regulate your body temperature, which can fluctuate during pregnancy.

Accentuate Your Bump

: Pregnancy is a beautiful time to celebrate your growing belly. Choose clothing that accentuates your bump and highlights your new curves. Wrap dresses, empire waist tops, and belted tunics are great options that draw attention to your baby bump in a flattering way. Don't be afraid to show off your pregnant glow!

Supportive and Stylish Footwear

: As your body changes, you may experience foot swelling and discomfort. Opt for supportive footwear that provides cushioning and stability. Flats,

low-heeled shoes

, and comfortable sandals are excellent choices during pregnancy. Remember to prioritize comfort without compromising your personal style – there's no reason you can't be comfortable and stylish. 

Don't Forget Maternity Underwear

: Maternity underwear is an essential part of adapting your style during pregnancy. Invest in comfortable and supportive bras that accommodate your changing bust size. Maternity panties with stretchy waistbands and breathable fabrics will provide comfort and flexibility.

Accessorize Thoughtfully

: Accessories can elevate any outfit, even during pregnancy. Statement necklaces, scarves, and earrings can draw attention to your face and add a touch of personality to your look. Avoid heavy or bulky accessories that might weigh you down or cause discomfort.

Pamper Yourself

: Pregnancy is a time to nurture yourself, both physically and emotionally. Treat yourself to a prenatal massage, indulge in a manicure or pedicure, or experiment with new hairstyles. Feeling good about yourself will reflect in your personal style and boost your

confidence

.
Remember, the most important aspect of adapting your style during pregnancy is to prioritize comfort and embrace your changing body. Experiment with different styles, colors, and patterns to find what makes you feel your best. Celebrate this unique time in your life, and let your personal style shine through. Look amazing, feel amazing, and enjoy pregnancy!