Many people have only one question how to increase reach on Instagram? Reaching Instagram helps you to achieve your business goal and build your brand. The more people connect with you on social media, the more your brand becomes. Even when you become a good brand on social media, then you can also sell your product or service.
It was quite easy to create an Instagram marketing strategy last a few years back. Instagram ranked the posts chronologically. Instagram has changed since its early days. Increasing your reach and taking your content to your target audience has become difficult now. But Instagram has launched one of its feature reels. Ever since the launch of the Reels features by Instagram, it has become easier to target the audience. You can use reels to spread your word and brand to more audiences.
This post will help you to increase your organic reach and increase your Instagram engagement. So read this post till the end. In this, Here we will tell you 25 ways through which you can Increase reach on Instagram.
How to Increase Reach on Instagram 2022
Organic reach is what makes social media so powerful, useful. Here is one of the freest ways to build relationships with customers and increase sales. But as you know it takes time to grow your reach on Instagram and algorithm plays a huge role in that. The Instagram algorithm is used to choose which posts to be shown to which person.
There are many easy ways how to increase reach on Instagram posts. In this post, we will tell you 25 ways that will help you reach and influence new audiences while simultaneously countering the effects of algorithms for Instagram.
If you do not know which hashtags to use, then you can follow Instagram users related to your niche. You check his post and see which hashtags he is using. You can pick up the idea for your post from there. You can also use Haystack which is related to your contact. This is the first best way how to increase reach on Instagram.
2.  Use the new Instagram collaboration sticker with another account
Instagram Influencers can prove to be very good at growing your account. Most social media analytics look at collaborating with influencers who have good followers. It can help you in many things like- finding a new audience, generating leads, increasing brand awareness, creating new content, influencing your product or service in the eyes of others.
Talk about micro inflation generally having up to one lakh followers. Who is considered to be much more trustworthy than internet celebrities? You can collaborate with people like.
If you run Instagram and don't use Story, then you are losing a lot. Instagram Story is very important for two reasons. The story gives an opportunity to show the human face of your company.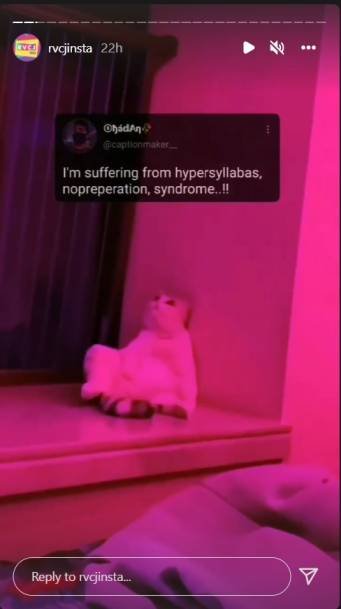 Instagram stories are vital to your brand exposure as they appear above the newsfeed. It contains your company logo that people see when they log in to Instagram. When most people open their Instagram, the first thing they check is the story. So you can use this way how to increase reach on Instagram. 
The same applies to Instagram live streams. According to Social Media Examiner the more Live you are. The more exposure your non-live content will get. The story is also an algorithm of Instagram. That's why posting regularly and adding a story develops your engagement.
4. Go live with your audience once a week
One of the best features of Instagram is that you can go live on Instagram. When you use Live Video you appear right in front of the Stories.  Where the "LIVE" logo makes your profile picture even more prominent in the Instagram app. Now you can interact directly with your audience. Here you can answer questions with your followers. Apart from attracting your audience, you get a chance to show the funny face of your business.
5.  Post when your audience is active on Instagram or slightly before this time
When it comes to Instagram reach, the number of likes and comments right after you commit to a post is extremely important. If the post has a high number of likes and comments, in the beginning, it is more likely that Instagram pushes your post more in the field.
If you are using an Instagram business account then it will be easy to find out the right time to post on Instagram. How do you know when your audience is most engaged? You can manually track when you post on Instagram.
Take a look at Instagram Insights and see when your followers are most active. Once you identify your ideal posting time, you can schedule Instagram posts ahead of time to help you consistently post high-quality content. Sue B. Zimmerman suggests posting when most of your audience is online. Changing the time you post content can make a big difference to your organic reach. So right timing is very important for how to increase reach on Instagram.
6.  Use carousel posts that are at least 2 images so they show up twice on the feed
Carousel Post is the best feature of Instagram to grow engagement and reach. no less than a goldmine. Instagram Carousel allows you to share up to 10 photos, videos, and text graphics in one post at once. Be it sharing educational material or supporting a social cause. Carousel posts can, in a way, help in saving time and sharing more content if seen.
View this post on Instagram
Mostly asked questions about how to increase reach on Instagram. If you don't use the right hashtags, you will never get reach on Instagram. Hashtags are everything on Instagram. Hashtags help your content reach more people and help users find your contact. Along with this, Instagram also helps in analyzing the performance of the marketing campaign.
If seen, hashtags can be divided into three forms –
Trending hashtags

Common hashtags and,

Industry-specific hashtags.
Now let's talk about how to find popular hashtags for Instagram. There are many social media marketing tools that will not only help you find popular hashtags to promote your Instagram, but you will also be able to track all those hashtags according to your keywords. If the right hashtag is used in the post, then it helps to reach your contact to a wider audience. Thereby increasing your organic reach on Instagram.
Apart from this, you also have to take into account the analytics metrics of Instagram which can be very helpful in analyzing the impact of your Instagram posts. Some important Instagram metrics that you should keep in mind are-
Instagram interactions

Instagram comment
The meme is such content that touches the heart of every user. You can choose a meme that is related to your niche. In which you can choose funny, creative, and relatable memes. The craze of memes is already there but in 2022 the craze is only increasing. The meme is a word that every user love to see and hear.
View this post on Instagram
If you post the right meme then your audience will share your post with their friends. So that likes and comments on that post. When there are more likes and comments on the post, it will increase the reach of your account. The meme is the best option for you how to increase your reach on Instagram. In other words, "If your contact is shareable, your chances of engagement are very high." You can also share the meme on your Instagram story or send it to a friend. The more people who share your post, the more engagement you will see.
There are many users whose niche is different but they use such hashtags which are not related to their niche. If you are also using such hashtags which are not related to your niche. In such a situation, your post will neither get reach nor engagement. According to Instagram's algorithm, Instagram does not promote accounts that do not use hashtags related to their niche.
People who do not know this and they use such hashtags and later say that neither likes nor reach are coming on our post. Keep in mind that you use such hashtags which are related to your contact. If you use hashtags related to the contact, then for sure Instagram will promote your account and your post will reach more audience.
10.  Promote your post with ads like Instagram want (just kidding lol)
We all know that there is a big difference between Instagram advertising and organic Instagram. However, having a good Instagram advertising strategy can help you garner good organic followers, likes, and comments. But you must know that investment has to be made to run advertisements.
If you want to grow organic followers without investment then you have to follow the strategy of Instagram. With this, you will not be able to grow your Instagram account quickly but yes slowly you will definitely be able to grow. So ads are also best for how to increase reach on Instagram.
Instagram is a social network so if you want to increase your organic Instagram reach then it is important for you to interact with other users. Because when it comes to Instagram interaction it means how active you are on Instagram and how much of your relationship with people. In this, you can add Instagram best practices for some important points like-
Quickly reply to the questions asked by your followers.

Thanks to those who liked and commented on your post.

Explore other people's posts and connect with their contacts.

Thank you to all the positive commenters.

Pin comments made by your followers.
Some other ways how to increase reach on Instagram
Get people to turn on post notifications for your account.
Use all of the Instagram content formats at least once per week.
Use content that takes up more main feed space (1080 x 1380, Reels).
Re-share your content as Pinterest Idea pins for extra outside reach.
Create/film posts that maintain audience attention for JUST as long as needed.
Re-share your content as LinkedIn PDF file posts.
Create a guest post for larger accounts or submit your post to curation pages.
Make your content easy to scan on the main feed.
Get people to add you to their close friend list on Instagram.
Inspire people to tap on the "Use Audio" option on your reals.
Re-share your reels to your Tiktok account and vice versa.
Create a post that has step-by-step instructions so people save them.
Get pinned comments on other account posts (ideally big ones)
Share urgent news/trending info in order to get more content SHARES.
Reply to all comments you received on your content ASAP. 
Conclusion

:
Your followers are the best route to increase your organic reach on Instagram. They have the ability to share your social media content to a much wider audience that you simply cannot achieve. You share your content only on social media. While your followers share that content of yours with other people. When your content is shared with more people, it increases your engagement and the value of your profile towards other people also increases. Due to this your brand image starts being created.
Follow your followers if they have a public profile. Also, comment and like on their posts about your brand. With this, the commenters on their post will see your comment and they will reach your profile. Also share their stories that include mention of your product or brand. When anyone comments on your post, reply as soon as possible and keep the conversation going in the replies.
Disclaimer

:
All the information on this website is published in good faith and for general information purposes only. Technomarking does not make any warranties about the completeness, reliability and accuracy of this information. Any action you take upon the information you find on this website (Technomarking), is strictly at your own risk. Technomarking will not be liable for any losses and/or damages in connection with the use of our website.
Get More Advice on Instagram Marketing: